Yule Incense
Regular price
Sale price
$8.00 USD
Unit price
per
Sale
Sold out
Yuletide Greetings! When creating the perfect Yule scent we decided to look to nature and the hearth, the cooling scent of Balsam Fir, and juicy Lingonberry are warmed up with a little Cinnamon to keep your space warm. 

Scents

Top: Balsam Fir, Lingonberry, Cinnamon

Middle: Apple, Frozen Berry, Lemon

Base: Clove, Mountain Air, Musk, Cedarwood
Ingredients

Our charcoal-based Incense is hand-dipped using our fragrance oils and dipropylene glycol (DPG), a synthetic base commonly found in body care and home fragrance products.
How to use

-Place incense in a incense holder. Be sure to burn incense on a heatproof, non-flammable holder only.

-Light the end of the incense with a lighter or match, and allow the flame to burn for approximately 10-15 seconds.

-Blow on the flame to extinguish. The incense should produce a glowing red ember and a tendril of smoke, and will continue to burn down on its own.

-Burn incense in a well-ventilated room, away from flammable materials, and never leave incense burning unattended or in near children, pets, or a draft.

*Ghost Poppy shall not be held responsible for any injuries, damages, or losses resulting from the use of products. Purchasing Ghost Poppy products signifies your acceptance of this statement and releases Ghost Poppy from all liability. Please be safe when playing with fire. The description provided is for information purposes only and is not intended to diagnose, treat, cure, or prevent any diseases.
Product Information

Our charcoal-based Incense is hand-dipped in our fragrance oils by us.

Each package contains 10 sticks. Incense sticks measure approximately 11" long and burn for about 1 hour.
Share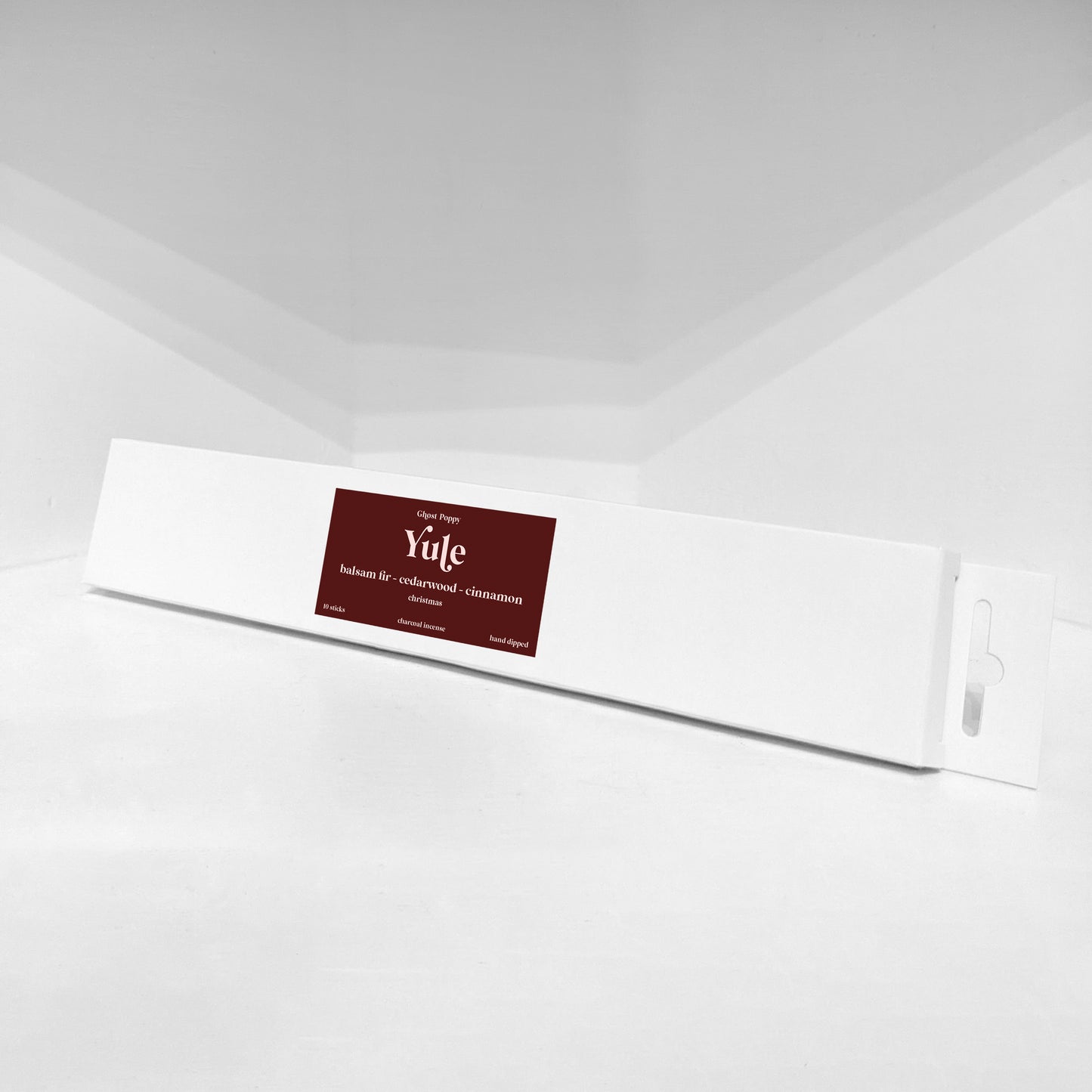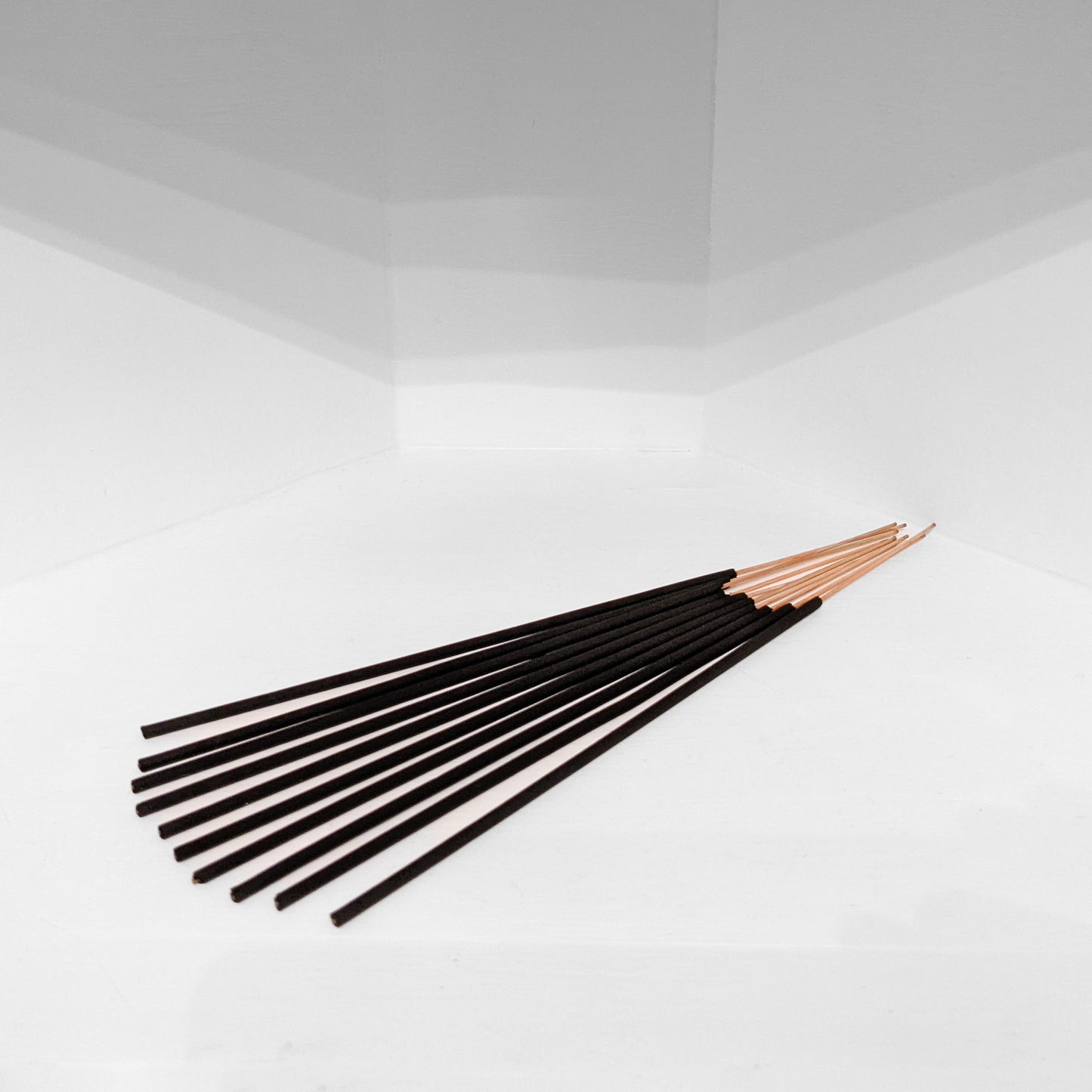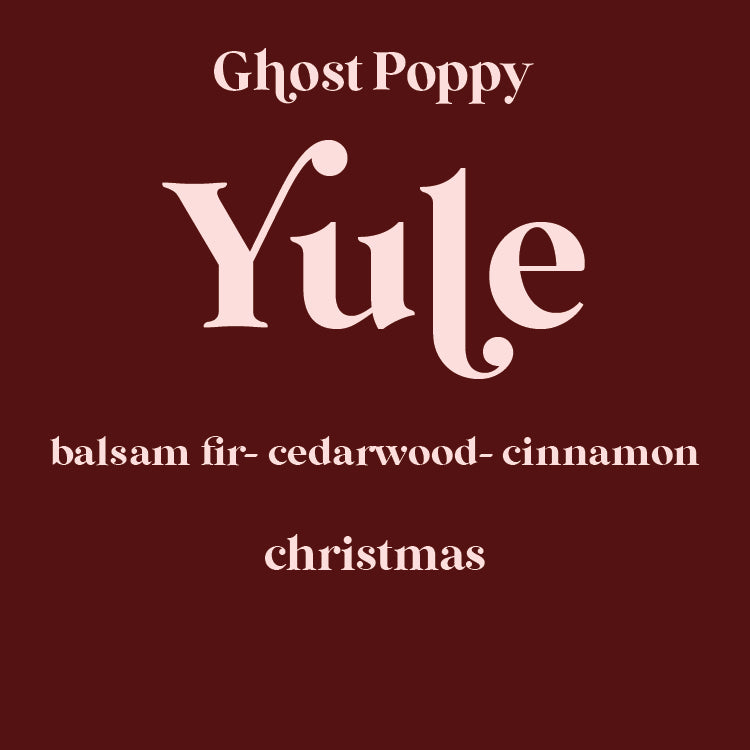 Superior Scents

All our fragrance oils are phthalate, paraben, and sulfate free.

Non Toxic

Our bases in our Room Spray and Reed Diffusers are free of pesticides, dyes, chemical fertilizers, and other synthetic additives.

Plant Based

All our products are vegan, meaning containing no animal products. We also make sure all our sourced ingredients are not tested on animals or containing animal products.

100% Witchy

All our products are blended in an environment that is imbued with beauty and harmony, and created with loving hands.