About Us
We're Ghost Poppy, a home fragrance company owned and operated by Karla Schulze-Dyer and Shawn Dyer. 
Ghost Poppy is for all who are interested in bringing all the good smells into their space. 
Our promise is to create high quality, plant-based home fragrance products that are safe for people, pets, and the planet.
- Karla & Shawn, Founders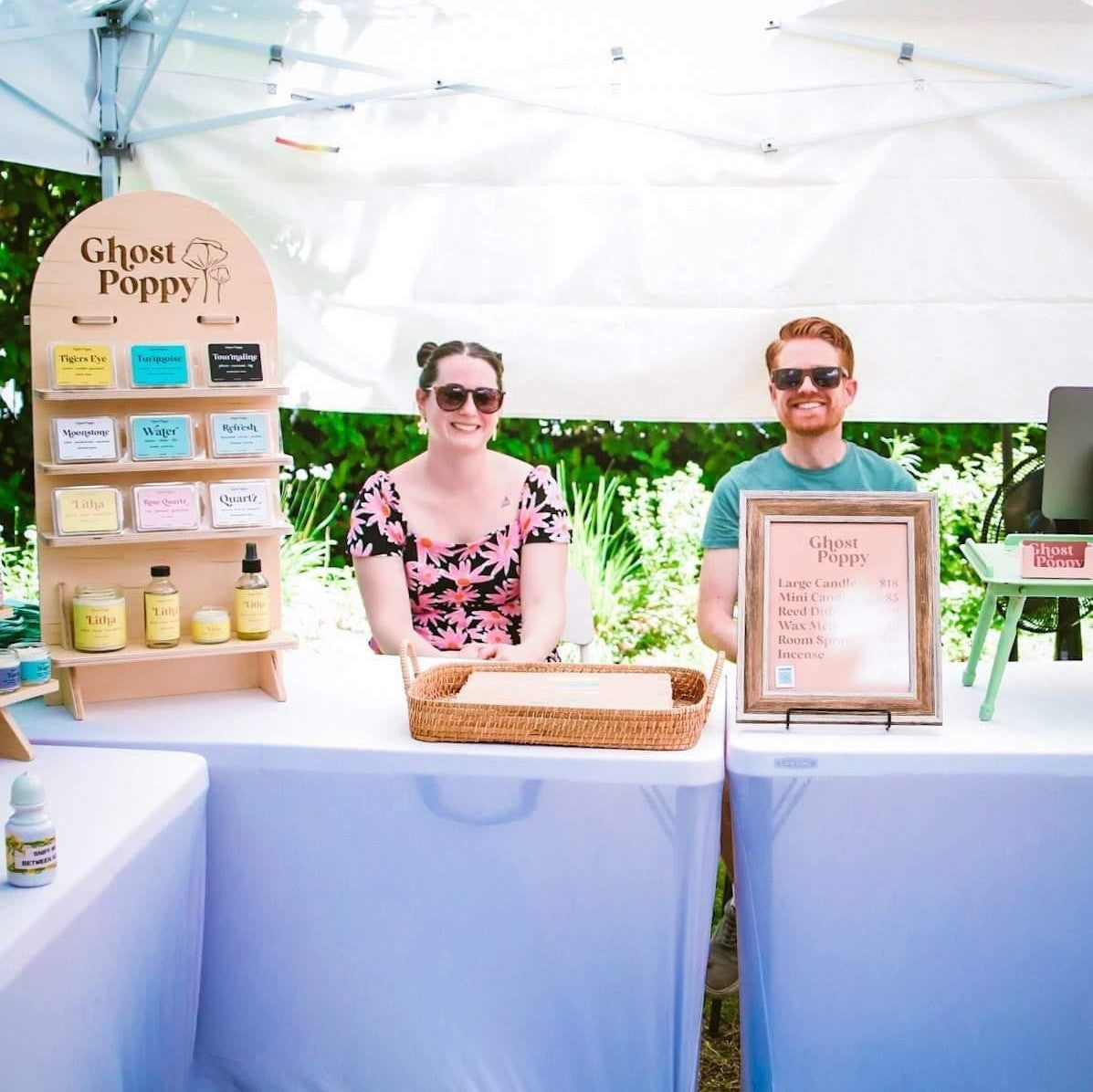 Meet Karla & Shawn, Ghost Poppy Founders
Ghost Poppy was created in 2017 by Karla in her San Diego Kitchen. After years of pursuing Ghost Poppy as a side hustle, Shawn & Karla took the plunge in 2022 and made Ghost Poppy a full-time family business.
Our products
All Ghost Poppy products are vegan, cruelty-free, and phthalate-free. Our bases and fragrance oils are paraben and sulfate free. Our room spray base is wildcrafted and organic. Our candles are made with 100% domestically grown soy wax. All Ghost Poppy products are developed, produced, tested, packed, and shipped by Shawn & Karla.