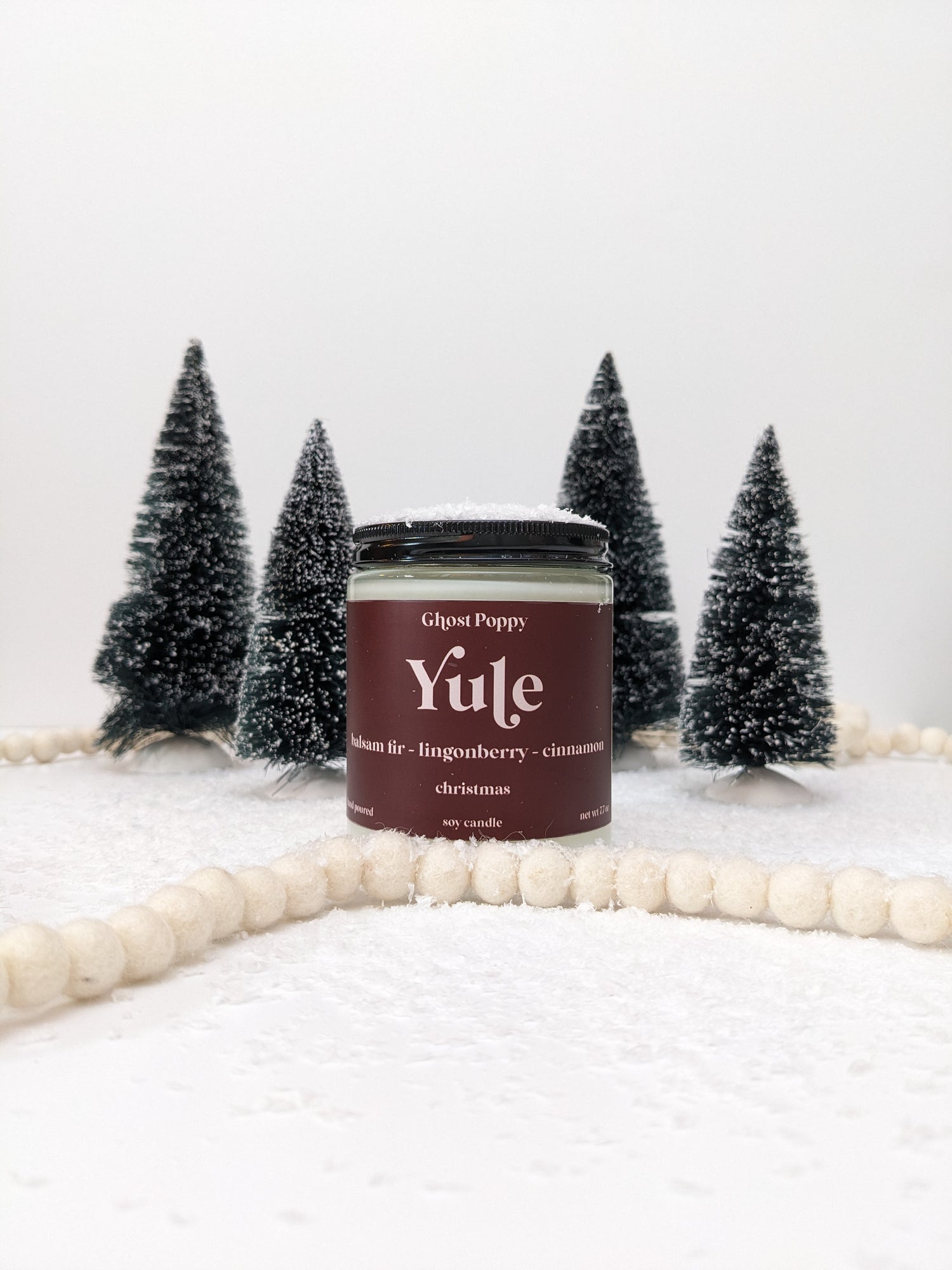 Yuletide Greetings
When creating the perfect Yule scent we decided to look to nature and the hearth, the cooling scent of Balsam Fir, and juicy Lingonberry are warmed up with a little Cinnamon to keep your space warm. 
SHOP YULE
"I love receiving these and looking up the history behind the house featured. I've also loved every scent. It's a fun idea and I'm always happy when it shows up. Thank you!""
Vegan & Non Toxic

Our products are vegan, meaning containing no animal products and are never tested on animals.

Hand Brewed

Our products are blended in an environment that is imbued with beauty and harmony, and created with loving hands.

Sustainability Focused

As a small family owned company we do everything we can to make sure our products are as sustainable as possible. 

Family Owned & Operated

We are Ghost Poppy, a home fragrance company owned and operated by Karla Schulze-Dyer and Shawn Dyer.