The Ohio State Reformatory Candle
Regular price
Sale price
$22.00 USD
Unit price
per
Sale
Sold out
The clink of a metal door closes shut. Men's voices can be heard yelling. Water drips from a hole in the ceiling. There is a cold chill in the air. The room feels crowded even though you are alone. The room smells of Cannabis, Smoke, and Palo Santo. Welcome to The Ohio State Reformatory, where life sentences don't stop at death. 
Each candle comes with a QR code to scan to learn about the haunted history!
Scents

Top: Cannabis Flower, Smoke, Palo Santo

Middle: Gardenia , Rhubarab, Concrete

Base: Cigar, Sandalwood, Soil
Haunted History

Located in Mansfield, Ohio this historic prison was built between 1886 and 1910 and remained in operation until 1990. The prison was closed as the result of a prisoners' class action suit citing overcrowding and inhumane conditions. The prison has been the site of many movies, most famously "Shawshank Redemption". 

During its 94 years as a working prison, 154,000 inmates passed through the gates of the Ohio State Reformatory. Many died of diseases like influenza and tuberculosis, some went mad, others hung themselves and at least one inmate lit himself on fire. Just outside the reformatory stand 215 numbered graves, a vivid testament to the harsh reality of prison life. 

The ghosts of these violent and maltreated men are not easily silenced. Visitors and tour guides have been pushed and punched by unseen forces. As with other haunted locations, many claim to feel an inexplicable chill while on prison grounds. Additionally, witnesses have heard cell doors slam and seen dark apparitions. Even the road leading to the Ohio State Reformatory seems haunted. Local legend suggests it is the ghost of Phoebe Wise, a notorious Mansfield recluse.

Learn more here
Ingredients

All candles are made with 100% domestically-grown soy wax, fragrance oils, and organic cotton-core wicks. The fragrances we use are paraben-free, phthalate-free, and are never tested on animals.
How to use

Following Candle Care helps to ensure product quality + longevity. We highly recommend following each of the following steps:

Trim your candle's wick to 1/4" before each lighting or once your candle has cooled.

Never attempt to trim a burning candle.

Discard the snipped portion in the trash; never leave wick trimmings in your candle jar.

The wick should always remain centered and away from the sides of the vessel.

Allow the wax to melt to the edges of the jar during each burn to prevent tunneling.

 

Safety first - because candles contain a small flame, we encourage following these rules:

Never leave a candle burning unattended, near a draft, or in reach of children or pets.

Don't burn your candle for more than 4 hours at a time.

Stop burning your candle when only 1/4" of wax remains.

Do not pick up a burning candle or immediately after it's been blown out.

Protect the surface underneath the candle no matter the material.

*Ghost Poppy shall not be held responsible for any injuries, damages, or losses resulting from the use of products. Purchasing Ghost Poppy products signifies your acceptance of this statement and releases Ghost Poppy from all liability. Please be safe when playing with fire. The description provided is for information purposes only and is not intended to diagnose, treat, cure, or prevent any diseases.
Product Information

Our candles are hand poured in glass candle containers with labels made for high heat.

8 fluid oz (7.7 oz net weight)

3" wide x 4" tall

40 hour burn time
Share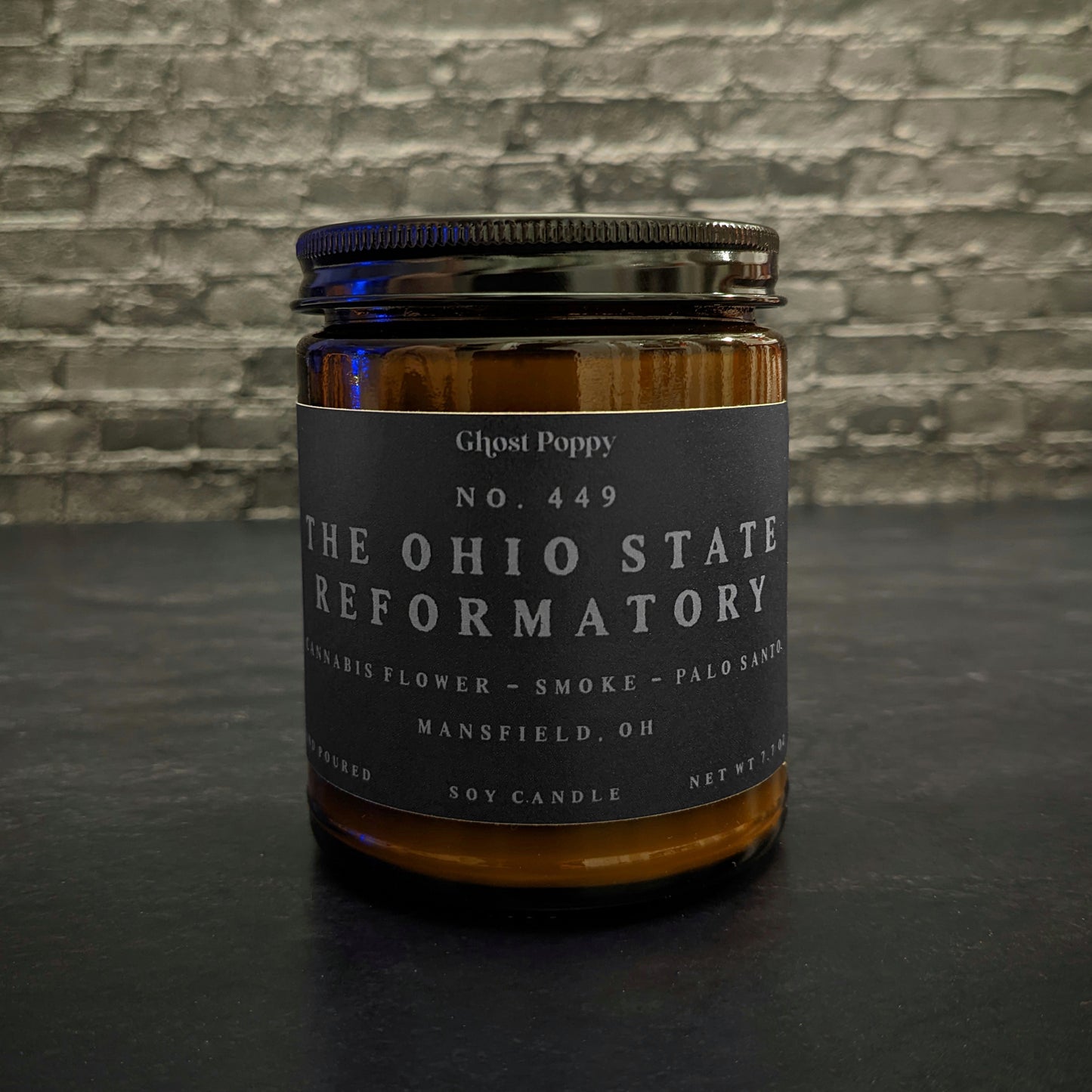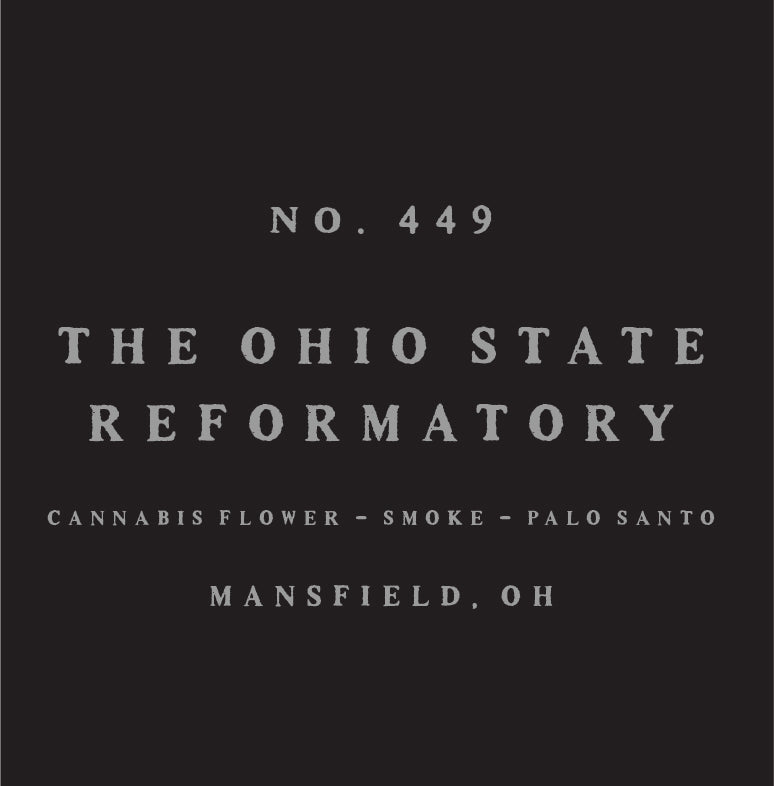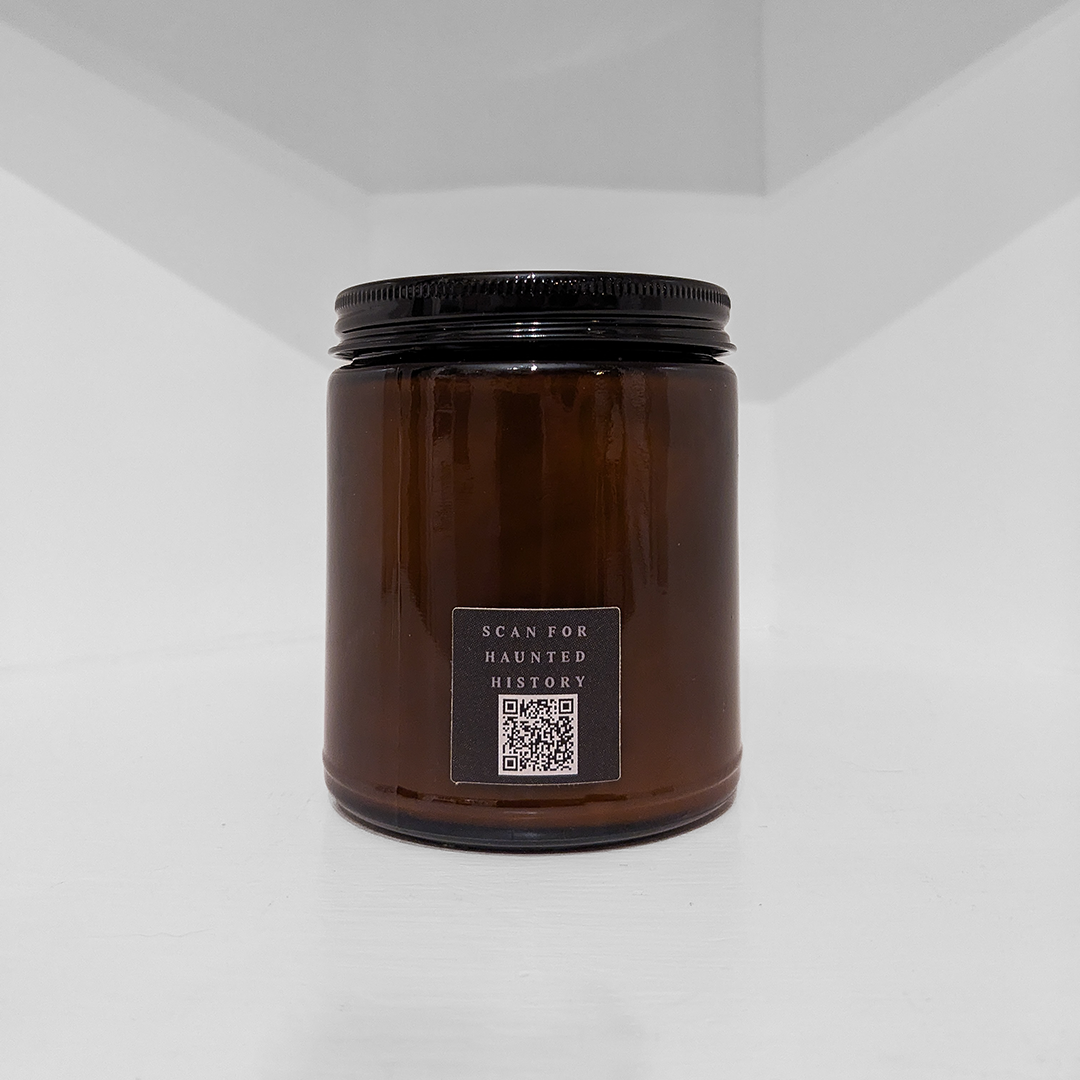 Superior Scents

All our fragrance oils are phthalate, paraben, and sulfate free.

Non Toxic

Our bases in our Room Spray and Reed Diffusers are free of pesticides, dyes, chemical fertilizers, and other synthetic additives.

Plant Based

All our products are vegan, meaning containing no animal products. We also make sure all our sourced ingredients are not tested on animals or containing animal products.

100% Witchy

All our products are blended in an environment that is imbued with beauty and harmony, and created with loving hands.