Jennie Wade House Candle
Regular price
Sale price
$22.00 USD
Unit price
per
Sale
Sold out
The smell of herbs wafts through the open window and mixes with the scent of baking bread for the Union soldiers. Morning dew still lingers on the lawn. The kettle whistles on the stove. Gunshots wiz through the kitchen and hit Jennie Wade as she's baking bread. The only civilian casualty during the Battle of Gettysburg, the Jennie Wade house still bears the scar of the bullet and the red stain where she died. Scents of Tea Rose, Lavender, and Thyme will take you to Jennie Wade's kitchen on July 3rd, 1863.
Each candle comes with a QR code to scan to learn about the haunted history!
Scents

Top: Tea Rose, Lavender, Thyme

Middle: Citrus Zest, Morning Mist,

Base: Crushed Patchouli, Vetiver Root, Amber Resin
Haunted History

Located in Gettysburg, Pennsylvania the Jennie Wade House is the site of the only civilian casualty of the Battle of Gettysburg during the Civil War. Jennie actually never lived in the house that would for 150 years bear her name, it was in fact her sister's house, which her, her mother, and brothers fled to as the Confederacy moved toward town. 

The morning of July 3rd 1863, Jennie and her mother were making bread to bring to Union Soldiers. While in the kitchen, Confederate soldiers began firing on the North side of the house, which was hit by over 150 bullets. One such bullet, a Minié ball, passed through two doors and struck Jennie in the shoulder, penetrating her heart and finally coming to rest in her corset, ending her life at approximately 8:30AM. The house still has the bullet hole in the door and a red stain where Jennie fell.  

Staff and visitors have seen Jennie walking about the house, most frequently in the kitchen. There have also been reports of soldiers in the home and on the grounds nearby. Jennie's fiance Jack Skully died after being wounded in the war July 12th, never knowing of Jennie's fate. Many say she is waiting for him to come home.

Learn more here
Ingredients

All candles are made with 100% domestically-grown soy wax, fragrance oils, and organic cotton-core wicks. The fragrances we use are paraben-free, phthalate-free, and are never tested on animals.
How to use

Following Candle Care helps to ensure product quality + longevity. We highly recommend following each of the following steps:

Trim your candle's wick to 1/4" before each lighting or once your candle has cooled.

Never attempt to trim a burning candle.

Discard the snipped portion in the trash; never leave wick trimmings in your candle jar.

The wick should always remain centered and away from the sides of the vessel.

Allow the wax to melt to the edges of the jar during each burn to prevent tunneling.

 

Safety first - because candles contain a small flame, we encourage following these rules:

Never leave a candle burning unattended, near a draft, or in reach of children or pets.

Don't burn your candle for more than 4 hours at a time.

Stop burning your candle when only 1/4" of wax remains.

Do not pick up a burning candle or immediately after it's been blown out.

Protect the surface underneath the candle no matter the material.

*Ghost Poppy shall not be held responsible for any injuries, damages, or losses resulting from the use of products. Purchasing Ghost Poppy products signifies your acceptance of this statement and releases Ghost Poppy from all liability. Please be safe when playing with fire. The description provided is for information purposes only and is not intended to diagnose, treat, cure, or prevent any diseases.
Product Information

Our candles are hand poured in glass candle containers with labels made for high heat.

8 fluid oz (7.7 oz net weight)

3" wide x 4" tall

40 hour burn time
Share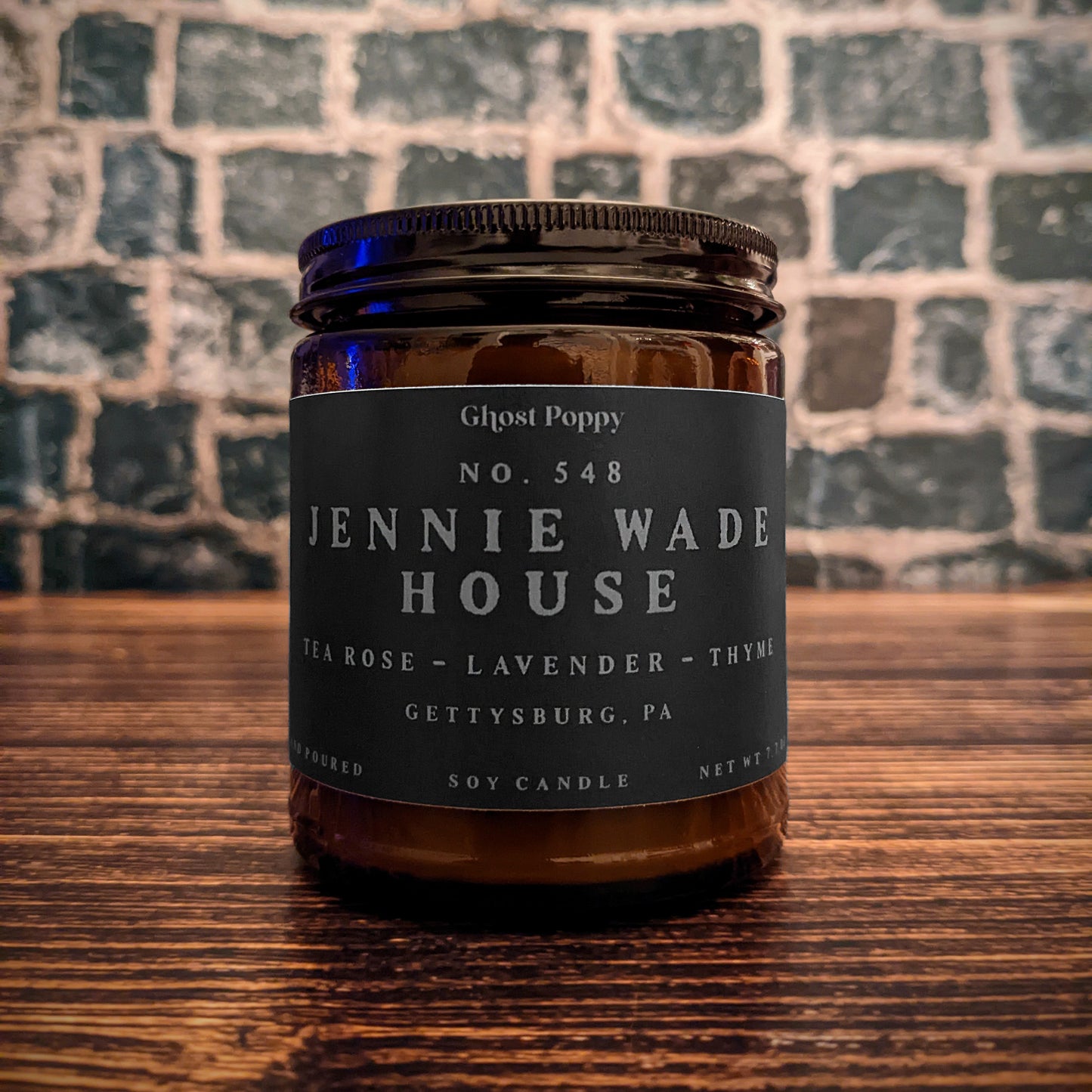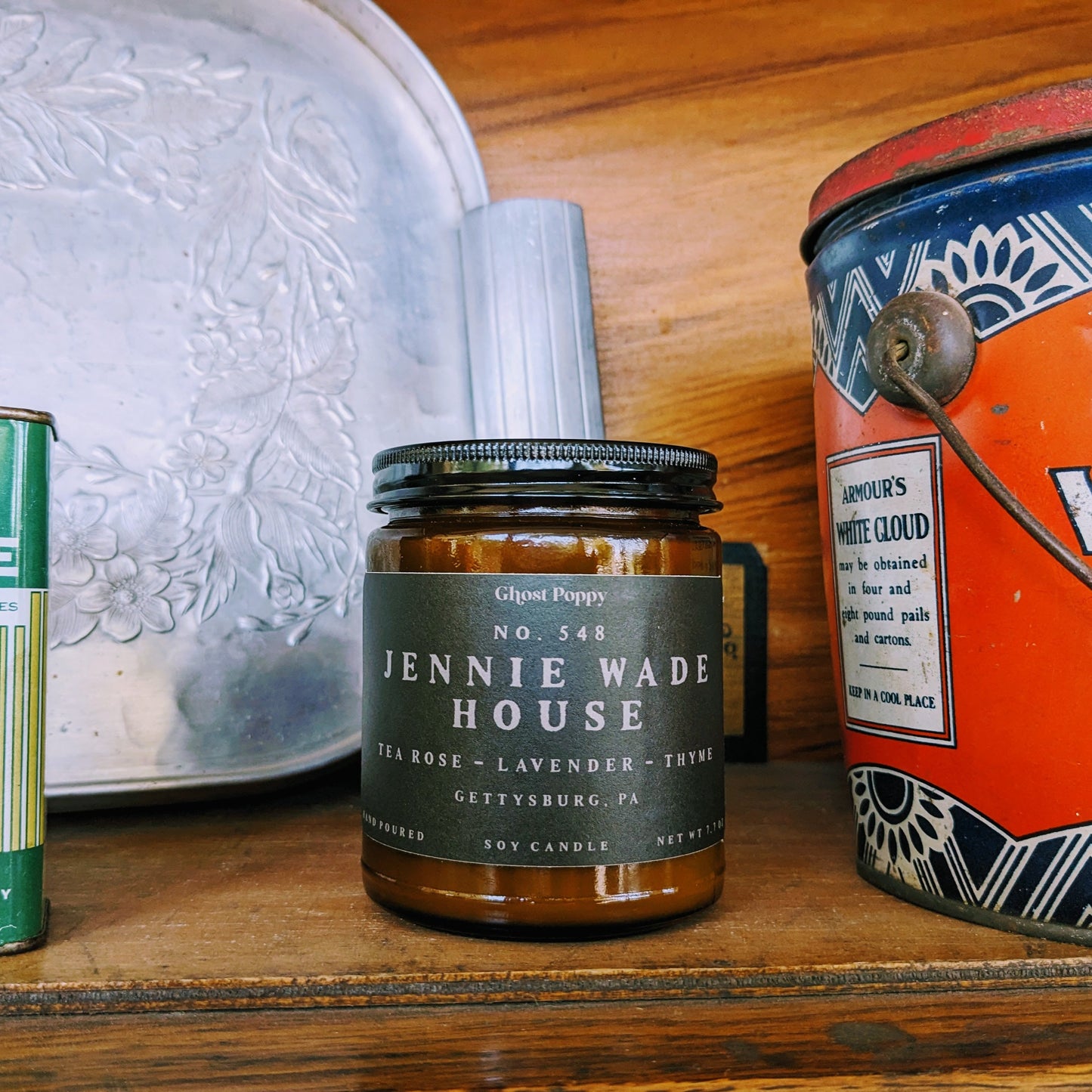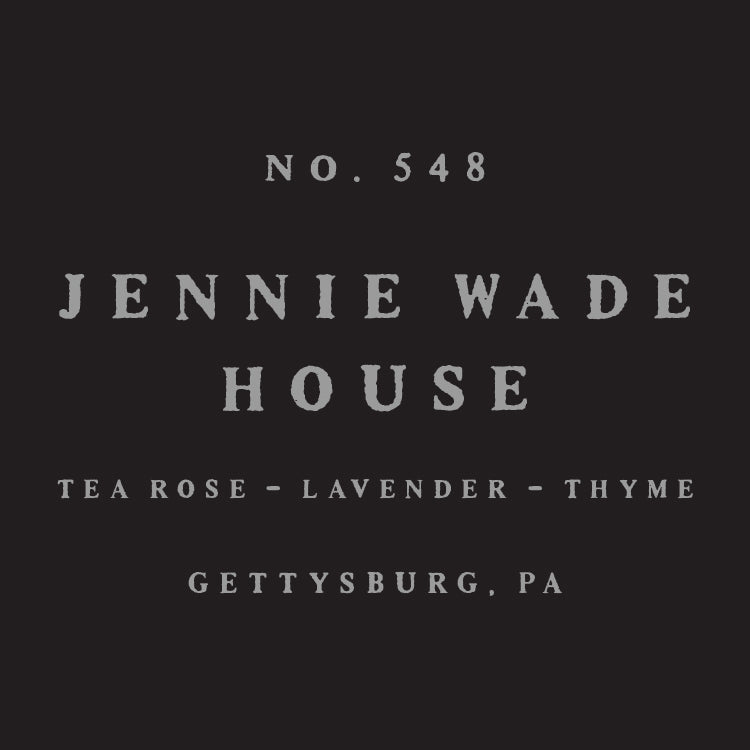 Superior Scents

All our fragrance oils are phthalate, paraben, and sulfate free.

Non Toxic

Our bases in our Room Spray and Reed Diffusers are free of pesticides, dyes, chemical fertilizers, and other synthetic additives.

Plant Based

All our products are vegan, meaning containing no animal products. We also make sure all our sourced ingredients are not tested on animals or containing animal products.

100% Witchy

All our products are blended in an environment that is imbued with beauty and harmony, and created with loving hands.